Keyword Discovery - FAQ
Is there a discount if I purchase multiple accounts / seats?
Yes, we offer discounts for multiple account purchases, known as "seats".

If you already have an account, you can login and go to the Keyword Discovery Seat Subscription page, to order additional seats.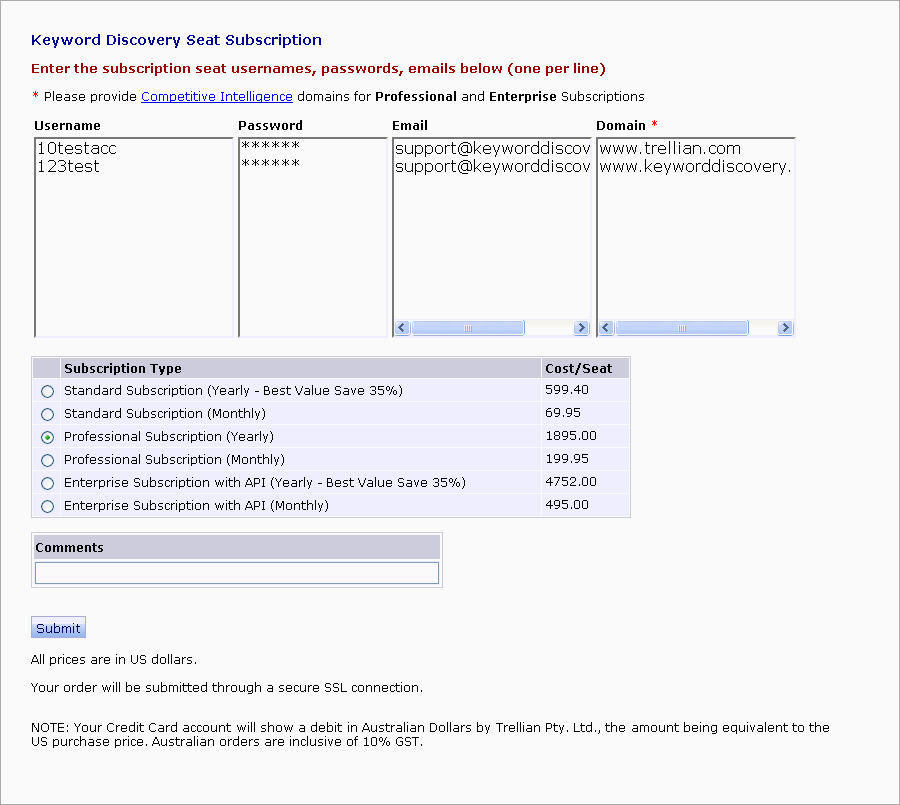 Enter the usernames, passwords and e-mail addresses of the user seats you wish to purchase.
---